Thank You for Making Limitless 2023 a Success!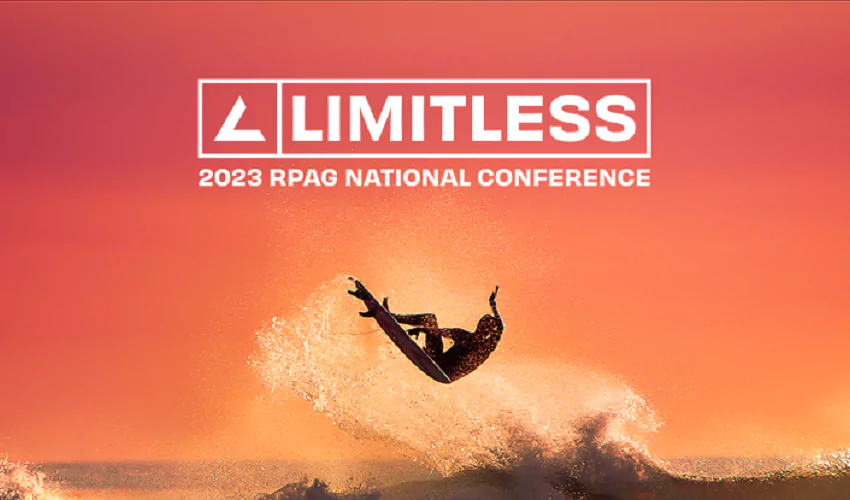 This year's RPAG National Conference, held at The Ritz-Carlton, Laguna Niguel, was a wonderful triumph and we have all of our incredible members and partners to thank for this success. Our conference was filled with information packed sessions, engaging discussions, and countless networking opportunities! As we reflect on this event, we can't help but acknowledge the immense role our members and partners played in making it all possible. We want to extend a heartfelt thank you to everyone who attended and for being such a crucial component in our ability to hold this event.
It was lovely to get to network and speak further with you all during our Partner Happy Hour and our Limitless Celebration, from the food, to the band, to the wonderful company, it was a conference that we will never forget! For those who missed it, here's a little highlight reel to showcase some of our favorite moments from conference and hopefully we'll get to see you next year or at our Summits!
We got to experience incredible Main Stage sessions coupled with an inspiring keynote presentation by RPAG's Founder and CEO, Vince Giovinazzo, creating an unforgettable start to the event. The breakout sessions that followed were just as engaging, overflowing with priceless insights and knowledge that left us feeling inspired and enlightened.
The conference was not just about attending sessions and learning new information; it was a well-rounded experience that went beyond the meeting rooms. Evenings were a lovely break from our busy days, filled with delicious food, the ability to connect further with colleagues and friends, and an unforgettable band performance. We also had the luxury of having an absolutely gorgeous sunset and ocean view as our office for the entirety of conference.
As we look ahead, we're excited about the opportunities that lie on the horizon. RPAG is committed to continuous growth and improvement, and we hope you'll continue to be a part of our journey. We hope you left the event with new perspectives, valuable connections, and inspiration to fuel your work.
Your presence added immeasurable value, and we eagerly anticipate seeing you all at our future conferences. Thank you for making this conference truly remarkable and we hope you had as great of a time as we did!
________________________________________
Looking for more information?
Contact the RPAG Support Team at support@rpag.com to learn more about RPAG and get help with our platform, suite of services, next-gen technology, or anything else!
Not an RPAG Member?