New Zoom Integration for WellCents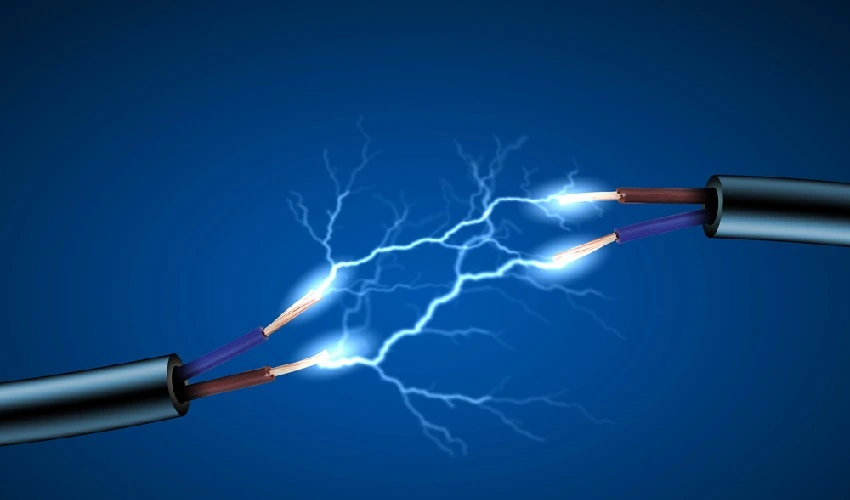 One of the most powerful features of WellCents is the full integration with virtual platforms such as Zoom. RPAG has enhanced this process by creating a seamless integration with Zoom, which will allow for the scheduling and updating of meetings straight from the WellCents dashboard, giving you more time for valuable business development activities.
How it works
The company admin will navigate to their company page and select the "Zoom" option within the Meeting Platform Settings, highlighted below. If the company is already using Zoom for their WellCents meetings, they will have "Zoom (legacy)" selected and should change this selection to the "Zoom" option located just above the legacy option in the dropdown menu.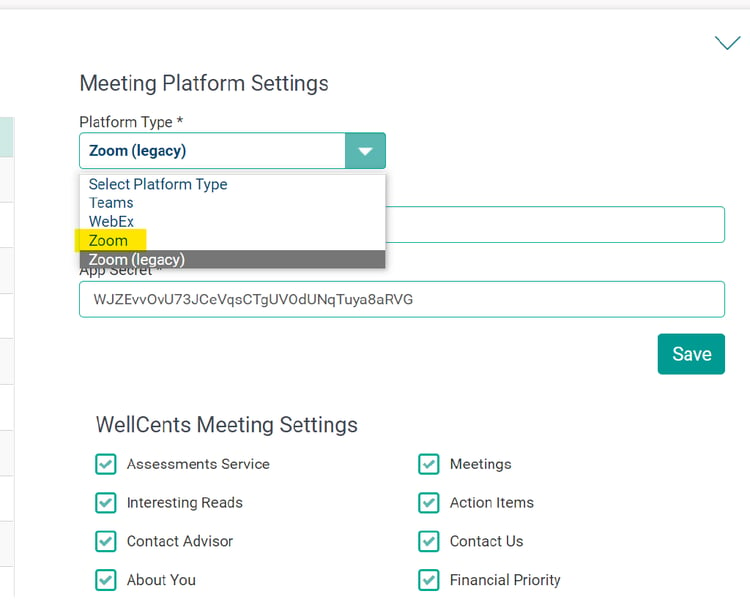 Once selected, the company admin will select "Save", and then the "Authorize" option next to the "Save" button will be available to select.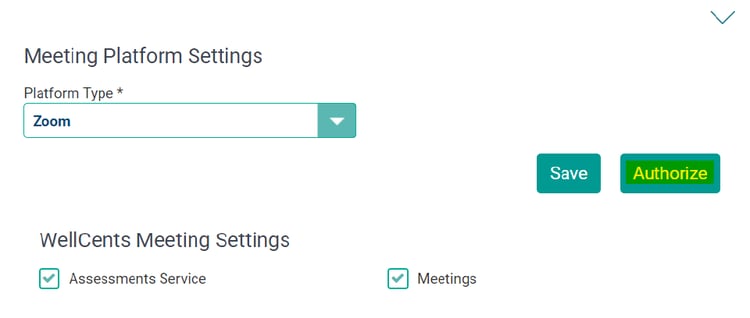 Important Note: For Steps 3-5 to work properly, the email address that is tied to the user's RPAG account must also be assigned an admin role within their own company's Zoom account. If the email address does not have the admin Zoom role within the company's Zoom account, the user will be met with a pop-up (see right) which indicates that they do not have permission to move forward with this action.
Once "Authorize" has been selected in RPAG, a separate pop-up window will appear, leading the user directly to the Zoom website. The user will then scroll down the page within this new window and select the "SSO" option.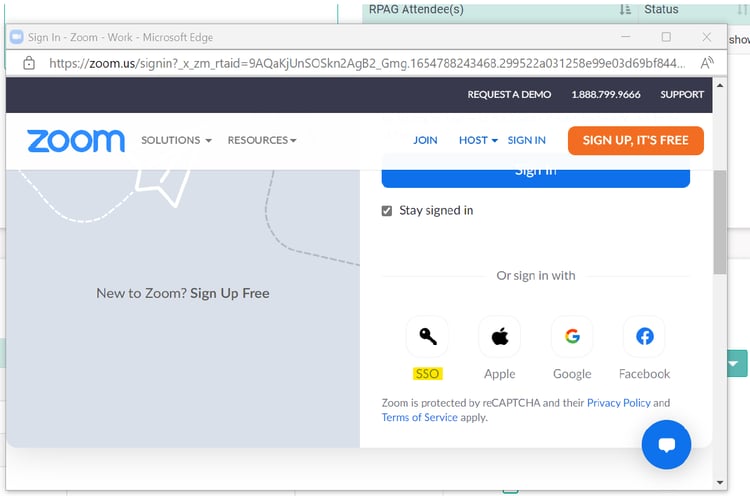 After "SSO" has been selected, the user will be brought to a new page where their company domain information should be entered before selecting "Continue". (E.g. "xyz.zoom.us")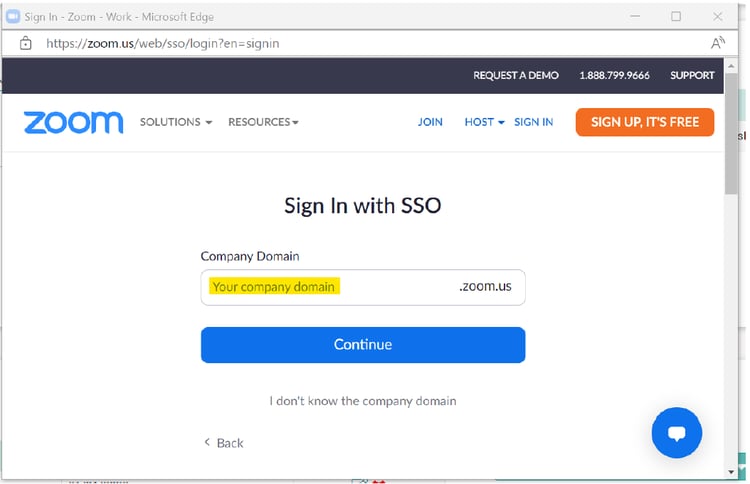 Once the company domain has been successfully entered, the user will then be directed to another page, where they should select "Allow." At this point, the company will have authorized their Zoom account. The new Zoom integration will be complete and ready to use for WellCents meetings.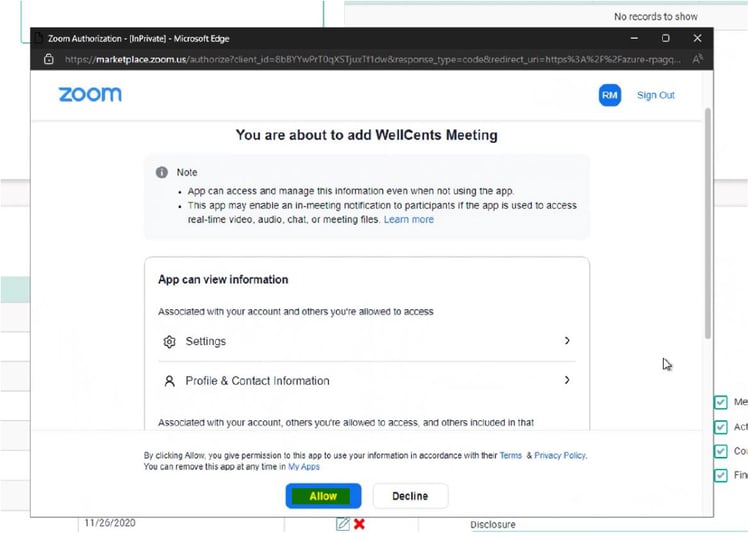 Click here to download these setup instructions.
_______________________________________
Looking for more information?
Contact the RPAG Support Team, support@rpag.com, to learn more about RPAG and get help with our Platform, or anything else!
Not an RPAG Member?